Sponsored by the Leybold Vacuum Academy:
Webinar: Leak Detection for Process Industries
When: Right now, anytime!

Summary: It's no secret leak detection plays a critical role in process industries. Leaks could be costing you thousands of dollars a day in lost process efficiency or time to ultimate pressure. Have you run the numbers? What if you could pay off your leak detector by finding just 1 leak? Join our in-house expert Mike Ridenour and explore why a dry leak detector solution reduces maintenance and is better suited for hydrocarbon particulate-free applications.

In this virtual experience you will walk away having learned:
Advantages of moving from wet to dry vacuum technology in leak detection

How you can start leak testing at atmospheric pressure with Partial Flow System

What your ROI can look like on a leak detector
and much more..
About our speaker: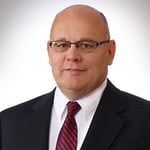 Mike Ridenour has over 40 years of vacuum and leak detection experience. He is an Electrical Engineer and has been employed by Leybold since 1980 and has held various position in Engineering Systems, Sales and Product Support Management, Marketing, Service Management and Head of Quality. In his current role as Product Sales Development Manager (HV) he's responsible for Leak Detection, Gauges and Ion Pump product lines.