The Do's and Don'ts of Vacuum Leak Testing and Detection...
The Leybold

Vacuum

Academy presents:
Webinar: The Do's and Don'ts of Leak Testing and Detection
When: On-Demand - Any time!
Complete the form to the right to be taken to your on-demand viewing page.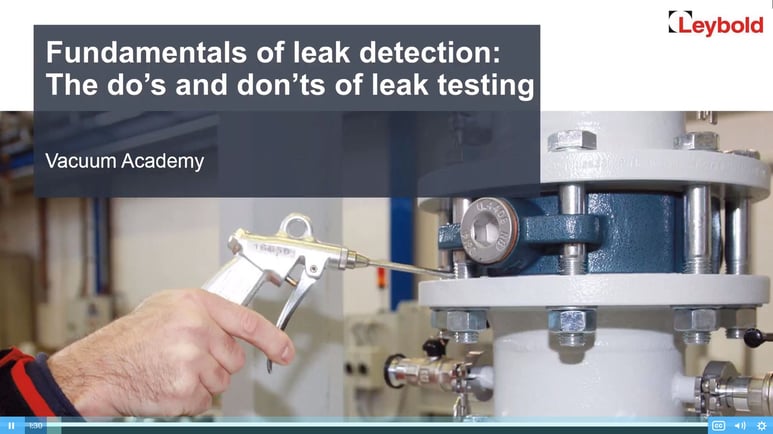 Summary:
Don't let your research be at risk due to a leaky vacuum chamber!
Join our in-house leak detection expert, Mike Ridenour as he shares with you what he has learned in his 37 years of vacuum and leak detection experience.
This webinar has been created specifically for those in the research field and will focus on leak testing techniques in the research laboratory environment...and much more!
You will walk away from this webinar having learned:


What is leak testing?

Reasons for leak testing

The advantage of using Helium as a tracer gas for leak testing

How to select the proper leak testing methods based on product or system usage (Outside in, Inside out, and Sniffing)

Basic

rules for leak detection

c

alibration and test leaks

Influences of Helium background

Best practices for Leak Detector service and maintenance

And most importantly... Common errors when leak testing!
To watch the webinar recording, simply fill in the form on the right.