More production, shorter cycle times & less maintenance. Sound too good to be true?
Discover how you can improve your industrial food production.
Increasing production costs, fluctuations in the availability of raw materials, ever-changing food regulations are just some of the constant business pressures the industry faces. Our free eBook explores how you can gain control of your vacuum equipment while increasing production, reducing cycle times, and spending less time on maintenance.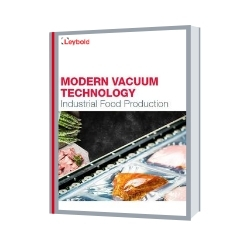 Download your free copy to learn the following:
The key factors in optimizing the performance




of industrial vacuum equipment.

How to reduce downtime caused

by vacuum equipment.

What the adoption of newer and more efficient




industrial vacuum technologies mean for the industry.