A One-Stop Solution
As a pioneer in the field of scientific and industrial vacuum equipment for 170 years, Leybold is synonymous with scientific vacuum technology.
Our mission has always been to provide the scientific community with the tools that enable cutting-edge discovery and innovation. We offer our customers the most flexible range of vacuum equipment on the market, from roughing pumps to gauges to custom UHV equipment.


Where can you find our equipment in action?



Material sciences

Optical coatings


High-energy physics

Surface analytics

Nuclear research environments that require High to Ultra-High Vacuum conditions.These areas include Particle Accelerators, Gravitational Wave Detectors, Synchrotrons, and Large Space Simulators (LSS).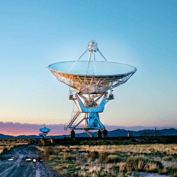 Ultra-High Vacuum (UHV) conditions are a prerequisite for most complex research conducted by government labs, academia, and private industry. National Laboratories, large global research universities, and industries such as defense, aerospace, and analytical instrument manufacturing utilize a wide range of vacuum equipment to achieve required levels of vacuum, and many of these organizations rely on Leybold for highly-specific vacuum pumps, instruments, and systems
From offering a single vacuum pump to custom-designing highly complex, modular UHV systems, Leybold is the go-to partner of research scientists and physicists worldwide.